Black Lives Matter coming to Carnival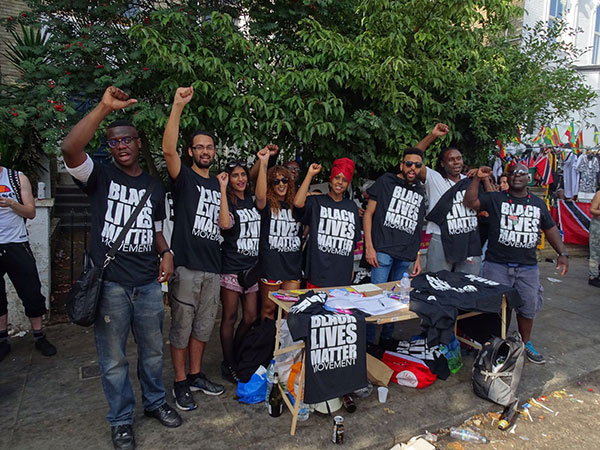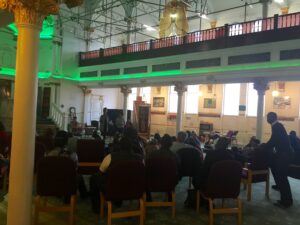 Seventy BLM activists met last night and have agreed initial steps to take the movement forward. Central to our work will be building for a lively intervention around Notting Hill Carnival this year, where we have now been allocated space by Carnival organisers.
Activists discussed issues ranging from economics to trade unions and have now elected a steering committee to meet between the general meetings.
Keeping the core focus firmly on combatting racist policing, the legal team is now working with leading criminal defence lawyers to put together a legal handbook for the movement.
The three key legal demands we will be highlighting are all achievable and are areas in which the establishment is on the defensive:
More powers to discipline police officers;
Those who have suffered at the hands of the police should be treated by the law as victims and given free legal aid and other resources in addition to the opportunity to seek redress from police forces;
Thirdly, the Independent Police Complaints Commission is currently 80 per cent staffed by ex-police officers. Just as juries are composed of ordinary people so too can the IPCC be, with serving individuals given the required resource, tools and training where necessary to conduct and/or supervise investigations.
A model motion was also adopted for use in trade unions to enlist their active support and to raise funds.
Funding has been secured to produce an initial run of BLM t-shirts. We are taking per-orders now so we can get an idea of how many to order for Carnival. If you would like to pre-order, send your contact (not bank) details here.
Black Lives Matter UK was set up by activists in the UK and is not connected to BLMUS or BLMUK. Our members called or built many of the protests in the wake of the police killings ofAlton Sterling and Philando Castile and the group has grown organically since then. Black Lives Matter UK is an inclusive but Black-led organisation.
The meeting agreed to continue to liaise with BLMUK and build on links with other groups around the country.