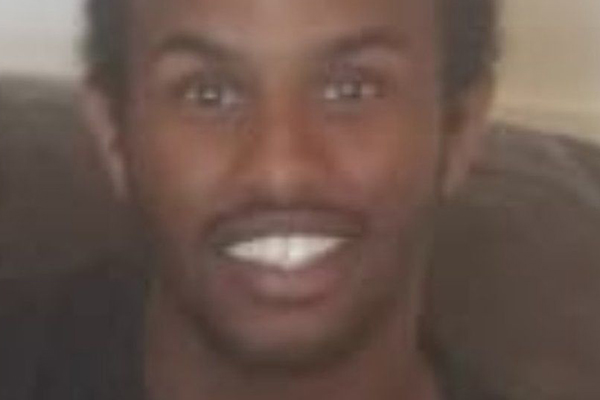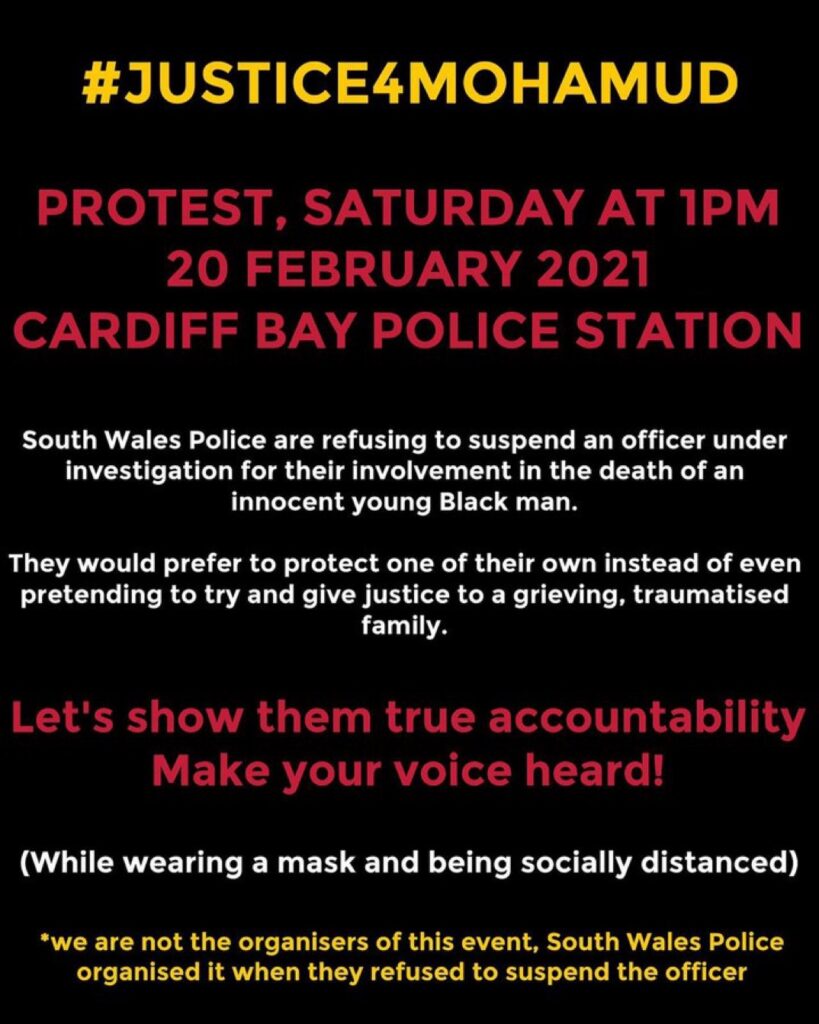 South Wales police are refusing to suspend an officer under investigation for their involvement in the death of an innocent young Black man – Mohamud Hassan.
They would prefer to protect one of their own instead of even pretending to try and give justice to a grieving, traumatised family.
Let's show them true accountability.
Make your voice heard! (while wearing a mask and being socially distanced)
*We are not organisers of this event. South Wales police organised it when they refused to suspend the officer, or the other 51 that were in contact with Mohamud before he died.
Daonate to Mohamud Justice campaign here.
Justice 4 Moyied Bashir
Now South Wales police stand accused of a hand in the death of Moyied Bashir. He died after 24 police smashed into his home. Moyied had mental health issues and his parent had called the police thinking they would help get him to hospital, but instead they are alleged to have killed him. Donate to the campaign here