Priti Patel describing BLM protests as 'disgusting' is probably as low as the Tories can go in their offensive against campaigners for racial equality.
Priti Patel must be sacked forthwith. She's made no statement about fascist rioters on Capitol Hill in the US or anonymous racist cowards here in the UK attacking Black footballers on social media, but she has found time to direct her hateful bile at fighters for racial justice. 

Sadly it is no surprise that the Home Secretary is attacking those who marched peacefully in their hundreds of thousands all over this country and the footballers – black and white – who continue to confront the racists in our midst by taking the knee. 
Patel whipping up racism

She is a leader of a government that wants to whip up more racism – against BLM, refugees, Windrush victims, you name it – in the hope that we forget about the Tories' ongoing abject failure to protect people in this pandemic.
She won't succeed as most British people are not pedlars of vile racism like she is. Shame on this daughter of immigrants for lining up with the far right. But what else can we expect from a Hindu nationalist Modi supporter?
Kemi Badenoch the equalities minister has also been stirring the pot, which further demonstrates the fact that just because you are Black doesn't mean it follows that you know anything about fighting racism or won't necessarily do your bit to help racists, unwittingly or otherwise.
Badenoch – another front person for racism
Badenoch is the minister who decided to 'out' a Black journalist – Nadia White – at the Huffington Post who had the audacity to ask her a question she presumably didn't want to answer.
Badenoch described White as 'creepy' because she had asked by the minister was not in a video that had just been made to encourage people from the Black and minority ethnic communities to have the Covid vaccine.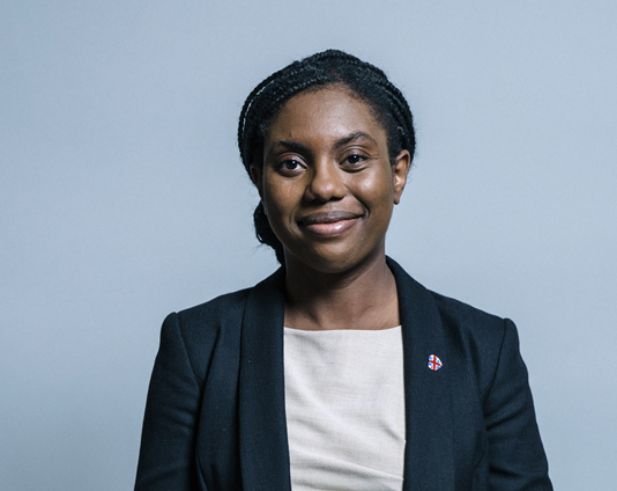 That's a reasonable question – in fact it's a life and death question given the disproportionate number of deaths among Black and Asian people in the UK, not to mention the similarly hugely disproportionate numbers of poor people who had died because of the criminal negligence of the Tory government.
Wilfried Zaha has a degraded view of anti-racism
Jumping on the bandwagon comes  footballer Wilfried Zaha who has disgraced himself with the erroneous observation that taking the knee is 'degrading'. The footballer is in need of some education.
Taking the knee is a show of solidarity against racial injustice. It doesn't have to be kneeling – you could make any number of physical gestures, from a clenched fist to doing a hand stand. It's not the kneeling that is the important thing, it is the statement against racism and an expression of solidarity.
However, there are some who wilfully misinterpret for their own ends, some – like Wilfred – who are just plain ignorant, and yet others who are racists that seize upon the space provided by the Tories and their supporters to spread their hate.
Now the government wants to force universities to let these racist rabble rousers on to our campuses, in the latest episode of their made up 'culture wars'. Over our dead bodies!